*Example with A040205 eDP Signal Module

The lightweight A4-size design is easy to carry and takes up minimal space among your system's automation components. This compact machine is suitable for various applications in R&D, production lines, maintenance, and other areas.

The instrument provides a power source, signal, individual pin activation, and timing editing in increments as small as 1ms. The timings of power, signal, pin output, and shutdown can all be fine-tuned to user requirements.

The intelligent cooling system monitors temperature changes between the main unit and the module and automatically adjusts the fan flow rate with PWM (Pulse Width Modulation), reducing workplace noise and maintaining optimal operating temperatures to extend the instrument's service life.

The main unit has 2 programmable DC power supplies with maximum output currents of up to 20A@5V (VBL) and 10A@3.6V (VDD). The voltage can be adjusted in 0.01V increments, which combined with the stable and continuous output voltage enables you to configure the power supply to suit your own application. It also fully meets the requirements of TV and monitor power usage.

The ultra-low internal resistance voltage source can achieve the required operating voltage of the device under test (DUT) under full load with a 10ms rise time, which meets the normal operating voltage requirements of a wide range of display power supply circuits.
The power source can be programmed to simulate abnormal changes in the critical operating voltage of the display device (by intervals of at least 0.1sec/step, depending on the load). (Example shows 2V to 7V VDD operating voltage 1V/0.1 sec/step.)

Chroma 27014 provides OVP (Over Voltage Protection), OCP (Over Current Protection), UVP (Under Voltage Protection), and UCP (Under Current Protection). You can set your own protection parameters; if the current or voltage of the DUT is detected to exceed the set value during the output process, the protection mechanism will be activated immediately to avoid product damage.

The Protection Time Delay function ensures test accuracy by preventing the inrush current generated by the DUT's power supply from triggering the protection mechanism.

When conducting a series of tests, test accuracy is often affected by voltage drops in the power transmission caused by cables, connectors, and distance. To mitigate this, the 27014 is equipped with a Remote Sense function that can automatically adjust the output to harmonize the difference between the actual test voltage and the set voltage.

Chroma provides a complete (full line / single station) modular solution for automated LCD testing. The 27014's small form factor makes it suitable for space-conscious production line designs. Through expert technical consultation, continuous software development and full technical solution service, we can help you find the production and R&D test applications that best suit your needs.

When pairing the 27014 FPD Tester with the Chroma 71241 High Precision Universal Measurement Probe, you can use the GO/NOGO software to optimally adjust the Auto Flicker test steps (FMA <3%) in less than 5 seconds.
**Requires pairing PMIC and panel setting

The FPD Master software supports eDP, MIPI, V-by-One, and LVDS settings. The relevant parameters are displayed as soon as you select the module you wish to view. Each module can store up to 64 configurations.

The FPD Master software features a Timing Wizard function with which users can set standard Timing parameters or define their own horizontal and vertical parameters. The software can automatically calculate the pixel rate, adjust the color depth, and set the Hsync and Vsync polarity to meet a wide range of testing needs.
The FPD Master software comes equipped with 9 types of test patterns, including Bitmap, Color Bar, Gray Scale, Outer Frame, CABC, Character, Horizontal Stripe, Check Board, and Multi Pixel. You can combine and edit the presentation and color of each test pattern to create a wide variety of images for testing.
The Chroma 27014 main unit has pre-installed 4K and Full-HD files for resolution, RGB, contrast correction, algorithm verification, True Color change, panel convergence, and other output tests, providing a wide range of test charts.

During production, display panels can develop significant pixel defects as well as bright or dark spots brought on by contaminants like dust, scratches, and other impurities. The 27014 combines GO/NOGO software with the Cursor Position function, which allows you to pinpoint the exact physical coordinates of single pixels/dots and RGB color vector coordinates on the DUT's own display, and record the corresponding coordinate data for laser repair machine positioning and restoration.
Licensed by The Institute of Image Information and Television Engineers, a wide range of 4K Ultra-High Resolution color gamut test patterns are available. (optional)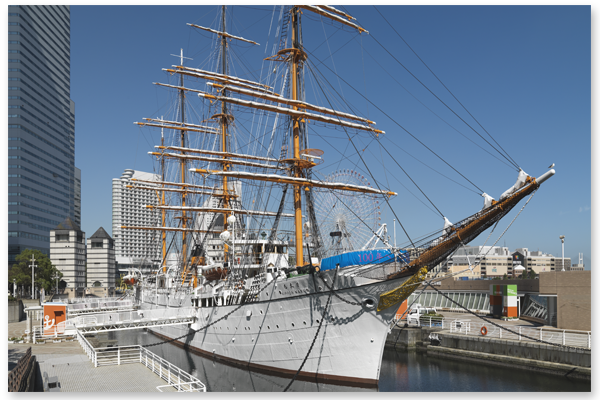 The 27014 can be used with the A040206 Remote Controller, which provides an on/off button for signal and power, a control knob for quick switching between functions and grayscale gradient adjustment, and real-time voltage/current display on a 20x4 LCD screen. (optional)

The 27014 FPD Tester can be supplemented with the 67394 Multi-Channel Power Supply Module to meet various voltage requirements for small to medium size panels. The multiple outputs can be combined with signal and timing control, and the timing can be edited in 1ms increments to suit a variety of production test applications. (optional)
Applications: panel manufacturers, driver IC design, repair centers, PCB substrate testing, automatic testing equipment manufacturers, IC reliability testing, demonstration, product verification, etc.
Panel Manufacturer
Driver IC Design
Repair Center
PCB Substrate Testing
Automatic Testing
Equipment Manufacturer
IC Reliability Testing
Demonstration
Product Verification
Model

Module
(1 Set)

Signal

Pixel Rate
(Max)
Resolution
(Max)

Lane/Link

Pixel Format/Color Depth

27015
A270162
MIPI
1.5 Gbps
4K@60Hz
1 / 2 / 3 / 4 / 8
RGB 565 / 666 / 888
eDP
5.4 Gbps
8K@30Hz
1 / 2 / 4 / 8
6 / 8 / 10 bits
LVDS
600 MHz
4K@60Hz
1 / 2 / 4
6 / 8 / 10 bits
A040209
MIPI
1.5 Gbps
4K@30Hz
1 / 2 / 4 / 8
RGB 565 / 666 / 888
A040205
eDP
5.4 Gbps
5K@60Hz
1 / 2 / 4 / 8
6 / 8 / 10 bits
A040204
V-by-One
3.75 Gbps
4K@120Hz
4 / 8 / 16
6 / 8 / 10 bits
2918
A291800
LVDS
600 MHz
4K@60Hz
1 / 2 / 4
6 / 8 / 10 bits
A291802
V-by-One
3.75 Gbps
4K@120Hz
4 / 8 / 16
6 / 8 / 10 / 12 bits
A291803
eDP
8.1 Gbps
8K@30Hz
1 / 2 / 4 / 8
6 / 8 / 10 bits
27014
A040209
MIPI
1.5 Gbps
4K@30Hz
1 / 2 / 4 / 8
RGB 565 / 666 / 888
A040207
LVDS
600 MHz
4K@60Hz
1 / 2 / 4
6 / 8 / 10 bits
A040205
eDP
5.4 Gbps
5K@60Hz
1 / 2 / 4 / 8
6 / 8 / 10 bits
A040204
V-by-One
3.75 Gbps
4K@120Hz
4 / 8 / 16
6 / 8 / 10 bits
A040203
eDP
2.7 Gbps
4K@60Hz
1 / 2 / 4 / 8
6 / 8 / 10 bits
A040202
MIPI
1 Gbps
2K@60Hz
1 / 2 / 3 / 4 / 8
RGB 565 / 666 / 888
A040201
MIPI
eDP
1 Gbps
1.62 / 2.7 Gbps
2K@60Hz
1 / 2 / 4
RGB 565 / 666 / 888
6 / 8 / 10 bits
27013
-
LVDS
330 MHz
2K@120Hz
1 / 2 / 4
6 / 8 / 10 bits
27012
-
LVDS
162 MHz
2K@60Hz
1 / 2
6 / 8 bits
27011
-
LVDS
162 MHz
1600@60Hz
1 / 2
6 / 8 bits
Model

Module
(1 Set)

Signal

Power Module

VDD

VBL

Control

Display

SSC

ASSR

Training Mode

DCS

PSR/PSR2
(Opt)
VRR
(Opt)
MSO
(Opt)
DSC
(Opt)
27015
A270162
MIPI
Build-in
1~15V /3A
(45W)
5~55V /10A
(150W)
PC / Remote / Ethernet / Wi-Fi
-
-
-
-
●
-
-
-
●
eDP
●
●
-
●
●
●
LVDS
-
-
-
-
-
-
A040209
MIPI
1~6V / 0.5A
-6~-1V / 0.5A
2~25V / 20A
(100W)
PC / Remote / Ethernet
-
-
-
-
●
-
-
-
●
A040205
eDP
2~20V / 10A
(36W)
-
-
●
●
-
●
-
-
-
A040204
V-by-One
-
-
-
-
-
-
-
-
-
2918
A291800
LVDS
67393
(Opt)
2~25V / 22A
(264W)
3~30V / 20A
(480W)
PC / Remote / Ethernet
-
-
-
-
-
-
●
-
-
A291802
V-by-One
-
●
-
-
-
-
●
-
-
A291803
eDP
-
●
●
●
-
●
●
●
●
27014
A040209
MIPI
Build-in
1~6V / 0.5A
-6~-1V / 0.5A
2~25V / 20A
(100W)
PC / Remote / Ethernet
-
-
-
-
●
-
-
-
●
A040207
LVDS
2~20V / 10A
(36W)
-
-
-
-
-
-
-
-
-
A040205
eDP
-
-
●
●
-
●
-
-
-
A040204
V-by-One
-
-
-
-
-
-
-
-
-
A040203
eDP
-
-
-
●
-
-
-
-
-
A040202
MIPI
-
-
-
-
●
-
-
-
-
A040201
MIPI
eDP
3~20V / 2A
-
-
-
●
-
-
-
-
-
27013
-
LVDS
Build-in
3V~13V / 3.5A
25V / 26A
Key
LCD
-
-
-
-
-
-
-
-
27012
-
12V / 5V / 3.3V
24V / 12V / 5V
LED
-
-
-
-
-
-
-
-
27011
-
12V / 5V / 3.3V
12V / 5V
LED
-
-
-
-
-
-
-
-
27014 Series Flat Panel Display Tester Modules
---