Chroma A223805 single port HDMI 2.1 supports up to 8K@60Hz resolution image output, improving overall image transmission efficiency compared with previous HDMI 1.4 versions and meeting today's high-specification 8K image testing requirements.

FRL (Fixed Rate Link) mode improves on the TMDS transmission mode previously used in HDMI 1.4/2.0, enabling more efficient image transmission. FRL mode supports transmission with a bandwidth of up to 48Gbps. The Data Rate can be set to 3, 6, 8, 10 or 12 Gbps according to different resolutions, and the number of Lanes can be set to 3 or 4 Lanes.
VESA DSC (Display Stream Compression) has been adopted by the HDMI Forum in its HDMI 2.1 specification. Chroma A223805 supports VESA DSC version 1.2a with a maximum compression ratio of 3:1. With DSC, users can transmit a larger amount of data using the same bandwidth. When DSC is not used, the HDMI 2.1 specification supports 4:2:0 pixel encoding output to a maximum resolution of 8K@60Hz. With the DSC function, the color depth can be raised further to either 4:4:4 or 4:2:2.

HDCP (High-Bandwidth Digital Content Protection) prevents illegal copying of data as it is transmitted through the interface. The A223805 supports HDCP versions 2.3, 2.2 and 1.4 and allows the user to freely switch between the three versions. During the testing process, results can be output directly on the screen of the DUT, enabling users to instantly view related HDCP handshaking information.
Chroma A223805 supports HDR (High Dynamic Range) output which greatly improves the brightness range and color gamut, closely approaching real image quality as seen by the human eye. HDR test items include brightness, contrast, color, sharpness and dynamic image, the main test targets being those factors that most affect the consumer's visual perception. Users can freely adjust the HDR metadata to carry out HDR related tests. The A223805 module supports HDR10 and HLG, and comes with built-in HDR test patterns, such as grayscale, color bars and various window types.
The A223805 can act as an eARC Receiver, monitor the Training process and verify the DUT's eARC test results. As an HDMI transmitter, it can transfer lossless and uncompressed audio information through LPCM. The module features 8 independent audio test signal generators (FL, FR, RL, RR, FC, LFE, RLC, RRC), which can each be modulated by enabling or disabling its respective sound volume, tone, audio frequency, sample rate, sample bit, and sweep, providing a total of 48 different test combinations.
EDID (Extended Display Identification Data) is a VESA-defined data standard for identifying DDC displays. The A223805 directly reads, compares and writes to the EDID register inside the display through I2C, which includes the supplier's information, image size, color setting, and frequency range. At the same time, users can edit the EDID through an external PC's software interface and display the complete analysis results.

SCDC (Status and Control Data Channel) is an HDMI 2.0 communication protocol that enables exchanging status and control information between the signal source and sink. The A223805 can display important signal indicators in the SCDC such as TMDS Scrambler Status and Channel Error Count in real-time on the output screen, allowing the user to conveniently appraise the results during the testing process.
Chroma A223805 supports a variety of gamut outputs. In addition to the basic gamut space, it also supports wide color gamut color space, including RGB, ITU-R BT.601, ITU-R BT.709, xvYcc, SYCC, AdobeRGB, AdobeYCC, ITU-R BT.2020 and DCI-P3. YCbCr 4:4:4, 4:2:2 and 4:2:0 pixel encoding and 6 / 8 / 10 / 12 bits color depths can all be set up to provide a wider color range and achieve true natural color and high-resolution images, in line with today's high-specification 8K video testing needs.
FEC (Forward Error Correction) is a technique to control transmission errors in a one-way communication system. It reduces the bit error rate by sending additional information along with the data for error recovery. The A223805 packet transmission supports FEC, which can avoid data loss and damage during transmission, and can automatically correct and recover data.

Chroma 2238 Video Pattern Generator integrates complete executable programs with timings, test patterns, and audio that can be configured freely according to testing needs. Not only does the equipment carry up to 2000 timing patterns and 5000 images, users also can add their own test patterns to meet a large variety of test specifications.

The built-in resolution test chart can accurately indicate the correct scale according to different Timings. In addition to geometric shapes and aspect ratio tests (4:3, 16:9), other test patterns such as Color Bar and Grayscale are also included. With these test patterns, users can easily determine the display's imaging quality and simultaneously monitor the HDCP and EDID execution status on the on-screen display, especially useful for R&D, production and QA purposes.

The A223805 is a reliable and impartial signal module that delivers best-in-class image quality inspections and stringent signal integrity tests.

High conductivity beryllium copper improves the conductivity between components and reduces electromagnetic radiation leakage interfering with the DUT, in compliance with CE/EMC (Electromagnetic Compatibility) standards.
Licensed by The Institute of Image Information and Television Engineers in Japan, a variety of 8K Ultra-High Definition wide-gamut test patterns are available. (Optional)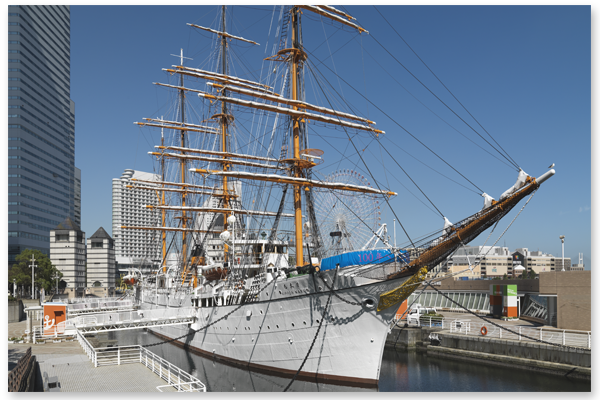 Chroma 2238 Video Pattern Generator applies to imaging devices, including TV, business/gaming monitor, home/theater projector, VR/AR, medical equipment, aviation/aerospace dashboard, signage, and automotive applications.
TV
Business/
Gaming Monitor
Home/Theater
Projector​
VR/AR​​
Medical Equipment
Aviation/
Aerospace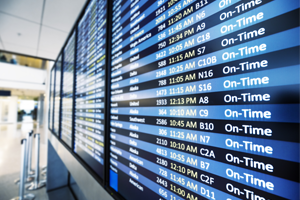 Signage
Automotive
Video Pattern Generator 2238
HDMI Module Specification Table
Model

A223802

A223805

A223812
A223814

HDMI

HDMI 2.0b
HDMI 2.1
HDMI 2.1
HDMI 2.1a

Port(s)

4
1
1
2
Resolution
(Max)
4K@60Hz
8K@60Hz (4 ports)
8K@60Hz
8K@60Hz
10K@120Hz

FRL

-
48G
48G
48G

HDCP

v2.2 / v1.4
v2.3 / v2.2 / v1.4
v2.3 / v2.2 / v1.4
v2.3 / v2.2 / v1.4

Color Depth

24/30/36 bits
24/30/36 bits
24/30/36 bits
24/30/36 bits

Color Space

RGB
ITU-601
ITU-709
xvYCC-601
xvYCC-709
sYCC-601
Adobe YCC-601
Adobe RGB
BT.2020-YC
DCI-P3 RGB
BT.2020-RGB

RGB
ITU-R BT.601
ITU-R BT.709
ITU-R BT.2020

RGB
ITU-R BT.601
ITU-R BT.709
ITU-R BT.2020

RGB
ITU-601
ITU-709
xvYCC-601
xvYCC-709
sYCC-601
Adobe YCC-601
Adobe RGB
BT.2020-YC
DCI-P3 RGB
BT.2020-RGB

DSC

-
●
●
●

HDR

HLG / HDR 10
HLG / HDR 10
-
HLG / HDR 10 / HDR10+

Dolby

-
-
-
Dolby Vision

VRR

-
-
-
●

FVA

-
-
-
●

ALLM

-
-
-
●

QMS

-
-
-
●

HEVC H.265

-
-
●
-

ARC

●
●
-
●

eARC

-
●
-
●
Full Line of Chroma 2238 Signal Modules
---