---
TV / Monitor PCBA Mainboard
Traditional Test Method
The test method in the PCBA mainboard production line today mainly depends on the operator judgment. It is "subjective" testing and the accuracy decreased when the operator works for a long time. Moreover, the panel needs to change according to different DUTs, the panel purchase cost and consume cost also increased the cost of production.
Chroma PCBA Test System (Pattern Analyzer)
Chroma Automation PCBA Mainboard Test System
Chroma Pattern Analyzer series (A222917/A222918/A222919) is a multi-function PCBA mainboard signal test device, which has ultra-high-speed signal analysis core to provide high efficiency and stability test quality. The pattern analyzer supports various testing functions, i.e. Timing test, Video compare, Audio test, Voltage test …etc. This can form a PCBA automatic test system with "objective" testing and high throughput when integrated with Chroma 22xx series VPG, no longer needs operators and panels on the mainboard production line.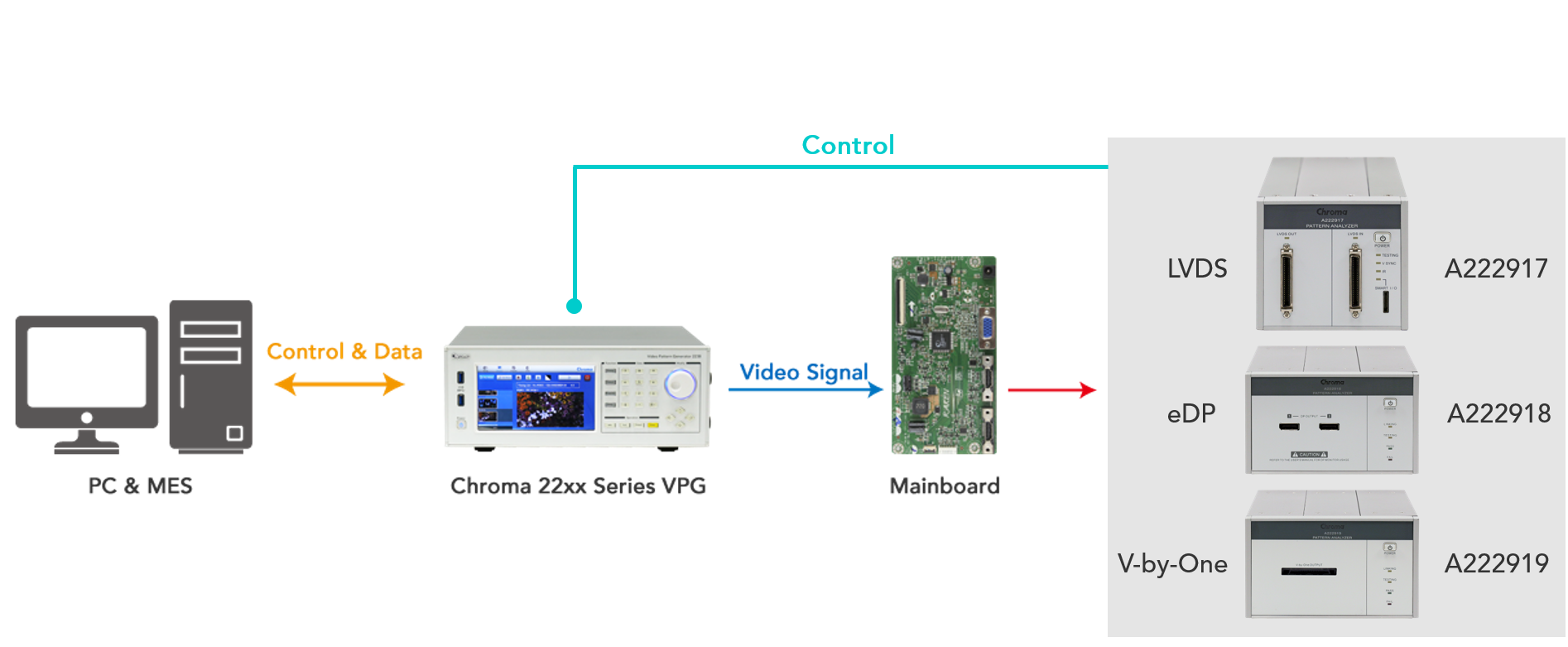 PCBA Test System Structure
---