Chroma A223801 Signal Module DisplayPort 1.4 supports 8K UHD (Ultra High Definition) image output, a dual-port maximum output resolution of 8Kx4K@60Hz and a single-port maximum output resolution of 8Kx4K@30Hz, in line with today's high-specification 8K image testing needs.


MST (Multi-Stream Transport) allows multiple displays to be connected to a single DP port, greatly simplifying the wiring configuration. The A223801 supports MST transmission specifications for simultaneous multi-screen output (4 Stream max or 8K 30Hz) up to 8.1Gbps.


Chroma A223801 features a built-in high-speed graphics processing unit that supports HBR3 transmission rates using up to 4 lanes in compliance with the DisplayPort 1.4 specification. Users can set different lane rates to 1.62, 2.7, 5.4 or 8.1Gbps according to different resolutions. This makes for a 50% increase in total bandwidth compared to HBR2 supported in the DP 1.2a specification, resulting in a much more efficient transmission.


HDCP (High-Bandwidth Digital Content Protection) prevents illegal copying of data as it is transmitted through the interface. The A223801 supports HDCP versions 2.3, 2.2 and 1.3 and allows the user to freely switch between the three versions. The built-in dedicated HDCP image test function can be output directly on the screen of the DUT, enabling users to instantly view related HDCP handshaking information.
Chroma A223801 supports HDR (High Dynamic Range) output which greatly improves the brightness range and color gamut, closely approaching real image quality as seen by the human eye. HDR test items include brightness, contrast, color, sharpness and dynamic image, the main test targets being those factors that most affect the consumer's visual perception. Users can freely adjust the HDR metadata to carry out HDR related tests. The module also comes with built-in HDR test patterns, such as grayscale images, color bars and various window types.


The A223801 can be set to auto, manual or fast mode via Training mode, supports adjustment of the Lane Count, Swing Level and Pre-Emphasis, and simulates output offsets beyond the standard signal to enable testing of the DUT's peak values.
Lane Count:1 / 2 / 4 / 4 + 4 lanes
Swing Level:400 / 600 / 800 / 1200 mV
Pre-Emphasis:0 / 3.5 / 6 / 9.5 dB


Chroma A223801 supports a variety of gamut outputs. In addition to the basic gamut space, it also supports wide color gamut color space, including RGB, ITU-R BT.601, ITU-R BT.709, ITU-R BT.2020, DCI-P3. YCbCr 4:4:4, 4:2:2 Pixel encoding Mode and 6 / 8 / 10 / 12 bits color depth can all be set up to provide a wider color range and achieve true natural color and high-resolution images, in line with today's high-specification 8K image testing needs.


The DPCD (DisplayPort Configuration Data) acts as the main communication channel between the source and sink of the DisplayPort interface. By reading the DPCD register of the sink device, Chroma A223801 can display the transmission channel and rate supported by the sink device and carry out related tests by outputting the corresponding standard signal.
Chroma A223801 supports VESA DSC (Display Stream Compression) version 1.2a with a maximum compression ratio of 3:1. The DSC function allows users to transmit a larger amount of data using the same bandwidth. When the DSC function is not used, the DP 1.2a specification supports chromaticity sampling image output to a maximum resolution of 8K@30Hz. When the DSC function is used, the resolution and color depth can be raised to 8K@60Hz and 4:4:4 or 4:2:2 respectively.


The VPG Master software enables compression of images into the DSC format. 37 built-in image files are included, and the module supports storage of up to 100 custom test pattern files (bmp, jpg, tiff). The software supports editing of image resolution, refresh rate, color space and compression rate, horizontal and vertical cutting, as well as other functions. Users can mark the image file with custom text strings of up to 31 characters with editable font, size, color and position, and download it directly to the Chroma 2238 device, enabling them to quickly determine the DSC's on/off state. (Optional)


Chroma 2238 Video Pattern Generator integrates complete executable programs with timings, test patterns, and audio that can be configured freely according to testing needs. Not only does the equipment carry up to 2000 timing patterns and 5000 images, users also can add their own test patterns to meet a large variety of test specifications.


The built-in resolution test chart can accurately indicate the correct scale according to different Timings. In addition to geometric shapes and aspect ratio tests (4:3, 16:9), other composite test patterns such as Color Bar and Grayscale are also included. With these test patterns, users can easily determine the display's imaging quality, which is especially useful for R&D, production and QA purposes.


High conductivity beryllium copper improves the conductivity between components and reduces electromagnetic radiation leakage interfering with the DUT, in compliance with CE/EMC (Electromagnetic Compatibility) standards.
Licensed by The Institute of Image Information and Television Engineers, a variety of 8K Ultra-High Definition wide-gamut test patterns are available. (Optional)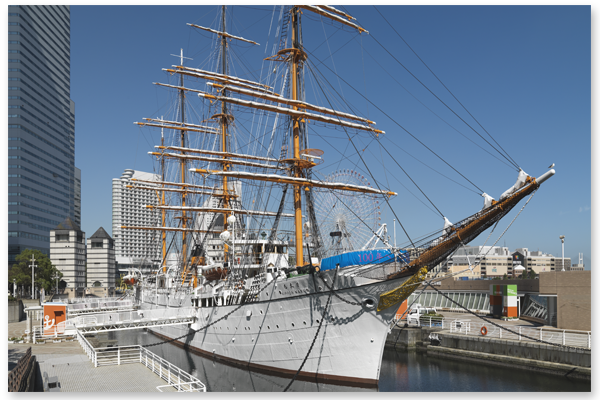 Chroma 2238 Video Pattern Generator applies to imaging devices, including TV, business/gaming monitor, home/theater projector, VR/AR, medical equipment, aviation/aerospace dashboard, signage, and automotive applications.
TV
Business/
Gaming Monitor
Home/Theater
Projector​
VR/AR​​
Medical Equipment
Aviation/
Aerospace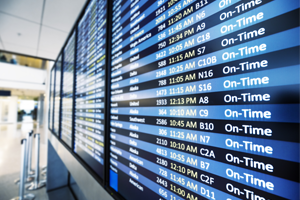 Signage
Automotive
DisplayPort Module Specifications
Model

A223801

A223813

DisplayPort

DisplayPort 1.4
DisplayPort 2.1

GPU

1
2

DP Port(s)

2
2

USB-C

-
2

Resolution

8K
16K

Link Data Rate

1.62 / 2.7 / 5.4 / 8.1Gbps (HBR 3)
1.62 / 2.7 / 5.4 / 8.1 Gbps (HBR 3)
10 / 13.5 / 20 Gbps (UHBR 20)

Lane Count

1 / 2 / 4 / 4+4 Lane(s)
1 / 2 / 4 / 4+4 Lane(s)

MST

4 Stream max
4 Stream max

HDCP

v2.2 / v1.3
v2.3 / v2.2 / v1.3

Color Depth

6 / 8 / 10 / 12 bits
6 / 8 / 10 / 12 / 16 bits

Color Space

RGB / ITU-601 / ITU-709 / xvYCC-601 / BT.2020-YC / BT.2020-RGB / DCI-P3 RGB
RGB / ITU-601 / ITU-709 / xvYCC-601 / BT.2020-YC / BT.2020-RGB / DCI-P3 RGB

DSC

VESA DSC 1.2a (Software)
VESA DSC 1.2a (Software)

HDR

HLG / HDR 10
HLG / HDR 10 / HDR10+

Swing Level

400 / 600 / 800 / 1200 mV
400 / 600 / 800 / 1200 mV

Pre-Emphasis

0 / 3.5 / 6 / 9.5 dB
0 / 3.5 / 6 / 9.5 dB

3D Format

Frame Sequential / Dual Pipe 3D
Frame Sequential / Dual Pipe 3D / Stacked Frame / Pixel Interleaved / Side-by-side

Adaptive-Sync

-
Frame rate 20~560Hz programmable

Sync Mode

-
Saw / Ramp / Square / Arbitrary

Panel Replay

-
●

LTTPR

-
●

FEC

-
●

DPCD

●
●
Full Line of Chroma 2238 Signal Modules
---