Chroma 2238 Video Pattern Generator provides a modular design for a wide range of high-performance interchangeable signal modules. Up to four signal modules can be integrated at once, supporting simultaneous output of four different resolutions and test patterns. Users can choose the optimal combination of modules according to their specific test application for lower production costs and increased sustainability:
Each signal module has an independent high-speed graphics core processor with Multi-Out function, allowing concurrent output of different timing and test patterns on up to four modules.
The independent high-speed graphics cores greatly improve the transmission speed of graphics and data. These Ultra High Definition images only need 0.2 seconds (for 8K) to switch for increased test efficiency.


The user-friendly graphical user interface has a large 7-inch touch panel with 1024 x 600 resolution. Flexible software settings and intuitive operation enable users to adjust the brightness as well as the backlight of the rotary knob.


What You See is What You Get as the main screen offers instant viewing of the output patterns on the DUT. Users can smoothly browse and edit the test patterns directly on the touch panel.


Users can operate the video pattern generator either directly through the touch panel with integrated on-screen keyboard or by connecting external input devices (such as keyboard and mouse).


Chroma A240001 is a multi-function wired remote controller that enables distant operation for improved R&D and production efficiency. Users can select the timing, pattern, program, and setup on the remote panel and freely set the commonly used R/G/B Signal and Reverse functions. (optional)


Chroma 2238 Video Pattern Generator integrates complete executable programs with timings, test patterns, and audio that can be configured freely according to testing needs. Not only does the equipment carry up to 2000 timing patterns and 5000 images, users also can add their own test patterns to meet a large variety of test specifications.


Equipped with a smart fan system, the equipment can monitor temperature changes between the host and the modules and automatically adjust the fan flow rate. This helps to maintain the best operating temperature within the machine, reduce environmental noise, and avoid dust accumulation, which greatly benefits the service life of the test equipment.


The innovative multi-functional SMART I/O interface combines multiple input/output control signals and power supply (+5V) and can set the GPIO signal based on test requirements. The hybrid interface provides either fully or semi-automated system integration for dry contact applications.


The Gigabit Ethernet high-speed network interface allows parallel connection of multiple Chroma 2238 generators to a computer for simultaneous signal monitoring and testing. With the complementary VPG Master software interface or software developing kit, users can easily monitor the test equipment and access the log values for convenient maintenance and troubleshooting.
Chroma 2238 Video Pattern Generator applies to imaging devices, including TV, business/gaming monitor, home/theater projector, VR/AR, medical equipment, aviation/aerospace dashboard, signage, and automotive applications.
TV
Business/
Gaming Monitor
Home/Theater
Projector​
VR/AR​​
Medical Equipment
Aviation/
Aerospace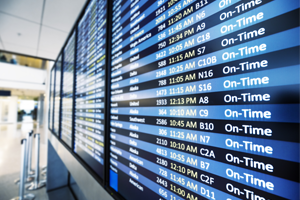 Signage
Automotive
Full Line of Chroma 2238 Signal Modules
---